Village Square Apartments offers one and two-bedroom apartment homes for you to choose from. We are conveniently located in North County with easy access to Interstate 270 and St Louis Lambert International Airport. Our pet-friendly community features beautiful, lush landscaping, ample parking, and generous living space in our oversized apartments. We invite you to come to tour our community and see why Village Square is a great place to call home!
TOP 5 THINGS TO DO IN THE ST. LOUIS AREA
Located in Downtown St Louis, City Museum is a decidedly-unique space sprang from the mind of eclectic St Louis artist Bob Cassilly. The Museum's quirky collections and exhibits defy explanation, with everything from a life-sized Bowhead Whale, aquariums, a skate park, human-sized hamster wheel, a miniature train, an old-fashioned Ferris wheel, the world's largest pencil, a pond, history and science exhibits, and much, much more.

The Museum opened in 1997 in the former International Shoe Building, with the vast majority of its structures having been repurposed from the defunct shoe factory and other industrial and architectural objects from throughout the country. Outside the Museum, MonstroCity features the Cabin Inn for refreshments and entertainment, large ball pits for children and adults, four-foot wide Slinkies for climbing and crawling, a fire engine, and two suspended Sabreliner aircraft fuselages.


750 N 16th St St Louis, MO 63103

The STL is wild about sports and no team is more beloved than Major League Baseball's Cardinals. With home games at 45,000-seat Busch Stadium in the heart of Downtown, the Cards are one of baseball's most storied and successful franchises, with a whopping eleven World Series trophies and 19 National League pennants in their nearly 140-year history. Over the years, Hall of Famers like Dizzy Dean, Whitey Herzog, Stan Musial, Bob Gibson and Ozzie Smith have donned the Cardinals signature red cap.

Despite losing the NFL's rams to Los Angeles in 2015, St. Louis sports fans still have plenty of options, including the popular 2019 Stanley Cup Champion St Louis Blues of the National Hockey League. The city is also a frequent host of collegiate sporting events, including the NCAA Final Four, college football contests, and home games for the St Louis University Billikens.


700 Clark Avenue St. Louis, MO 63102

Towering majestically over the Mississippi River in Gateway Arch National Park , the world-famous Gateway Arch is a breath-taking 630-foot stainless steel monument that serves as a memorial to the United States' westward expansion. The dramatic arch is one of the world's most visited attractions, welcoming more than four million visitors annually. The 70,000 underground Visitor's Center features the Museum of Westward Expansion, offices, and concessions.

The top of the arch is accessible via two 1,076-step emergency stairways, a 12-passenger elevator and trams in each leg. An observation area at the summit offers breathtaking views of the historic Cahokia Mounds to the east across the river in Illinois, and the sprawling St Louis metropolitan area to the west. The surrounding National Park covers nearly 100 acres along the River and is also home to the Old Courthouse, site of the groundbreaking Dred Scott case of 1857.


11 N 4th St St Louis, MO 63102

Just west of Downtown and nestled in the sprawling Forest Park, the Saint Louis Zoological Park spans more than 90 acres and features over 18,000 animals across more than 600 species. Spawning from the 1904 World's Fair held in Forest Park, the Zoo has grown to become one of the most highly-regarded in the nation. With habitats ranging from tropical rainforest and African savannah, to frozen polar tundra and barren desert, the Zoo transports visitors across the globe.

Circling the Zoo, the Emerson Zooline narrow-gauge railroad ferries guests around the property with stops at many of the most popular attractions and exhibits. The Zoo hosts conservation programs, festivals, and concerts, and can also has rental facilities available for private parties and gatherings. Concession options are available throughout the park and the Safari Gift Shop offers a great selection of books, toys, gifts, and souvenirs to commemorate your visit!


1 Government Dr St Louis, MO 63110

A short drive southwest of the city, Six Flags St Louis is a 323-acre amusement park that has been delighting Missourians since opening in 1971. The park is spread over eight themed areas featuring dozens of exhilarating rides, carnival games, and attractions for all ages. Throughout the park, a variety of characters from Looney Tunes, DC Comics, Scooby Doo and more interact with guests.

Adjacent to Six Flags, Hurricane Harbor is an expansive water park featuring slides, tube and raft rides, a wave pool, lazy river, and much more. Six Flags and Hurricane Harbor host a number of concerts, festivals, events, and celebrations throughout the year. Concessions, restaurants, and shopping are also available at multiple locations around the park.


4900 Six Flags Rd Eureka, MO 63025

TOP 5 AMAZING PLACES TO EAT IN NORTH COUNTY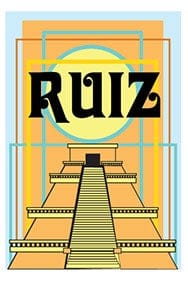 Best Mexican Food
Serving authentic Mexican cuisine since 1966, Ruiz's is St Louis' oldest Mexican restaurant. This family-owned restaurant prides itself in bringing a taste of Mexico to the St. Louis area. Their menu boasts delicious dishes including tacos, burritos, fajitas, and house-made salsas. No matter what you order, the food will leave you with a full stomach and a smile on your face. Visit their website today to see why residents of Hazelwood love Ruiz's.
901 N US Hwy 67 Florissant, MO 63031



Best Seafood
From their historic location in a circa-1873 grocery and general store in Old Town Florissant, Hendel's turns out delicious salads, bowls, sandwiches, burgers, pasta, as well as steaks and seafood. Hendel's also hosts live music, has an impressive wine list, and features a unique selection of signature cocktails and rotating local and craft beers. View their menu on their website and plan your next dinner at Hendel's!
599 St Denis St Florissant, MO 63031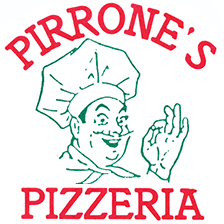 Best Pizza
Just off Washington St. in Florissant, Pirrone's Pizzeria specializes in St Louis-style thin-crust pizza, toasted ravioli, and an assortment of Italian dishes like chicken parmesan, cannelloni, and spaghetti with meatballs. Pirrone's popular lunch buffet is served Monday-Friday and features all of the best Italian dishes! Pirrone's also has carry-out available, so it is the perfect place to go to for your next family dinner or pizza night.

1775 Washington St Florissant, MO 63033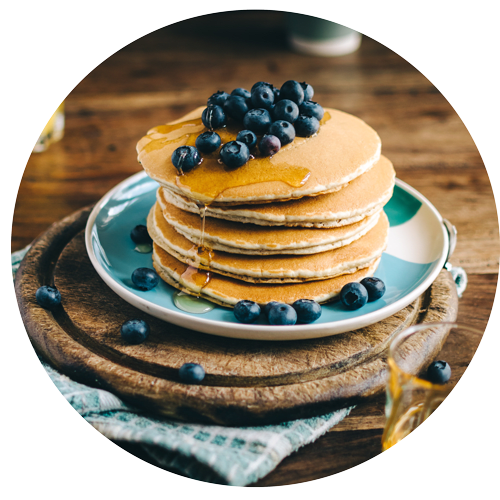 Best Diner
Florissant City Diner is located about 10 minutes away from Village Square. The American-style diner serves up no-frill breakfast and lunch favorites that are sure to make you smile. Their menu features a line of up of filling dishes including breakfast staples such as omelets, pancakes, and skillets, and lunch items including sandwiches, salads, and melts. Customers of Florissant City Diner rave about their wonderful menu selection and the fast, friendly services. Visit their website today to see why customers go back again and again.
1060 Rue St Francois St Florissant, MO 63031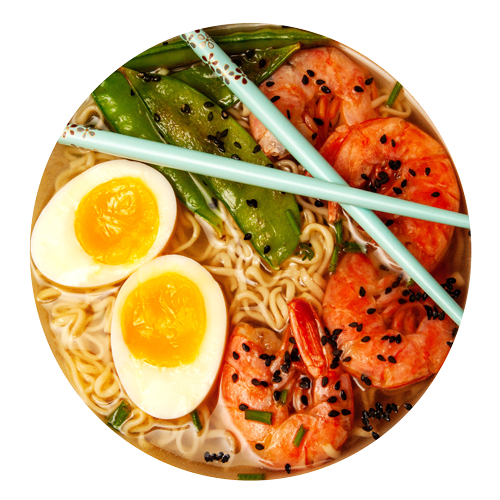 Best Asian Fare
Located off Lindbergh Boulevard in Florissant, Pearl Café has continually received awards for Best Thai restaurant since opening in 2009. In addition to a variety of pan-Asian dishes from Chef Scott Troung, Pearl Café features traditional Thai dishes like pad Thai, drunken noodles, basil fried rice, and a wide variety of made-from-scratch stir fries, curries, and flavorful soups!
8416 N Lindbergh Blvd Florissant, MO 63031



Ferguson - Florissant School District
Testimonials
Lived here back in 2014- 2015. Staff is really nice! Some of the best customer service I've had while living in a apartment complex. Also the maintenance staff are very quick to answer repair request. The neighborhood is also nice and quite.

- Google Reviews
I am impressed with the area and the upkeep. I think this duplex would be perfect for me, thanks.

- Apartment Guide Review
I've lived here for almost 3 years and I've never had a problem. Recently the property went under a new management and they are exceeding expectations at a quick rate. Jackie White is extremely helpful, understanding, and she exerts urgency when request are made. No complaints.

- Google Review